I am Rakib Raihan RooSho, Jack of all IT Trades. You got it right. Good for nothing. I try a lot of things and fail more than that. That's how I learn. Whenever I succeed, I note that in my cookbook. Eventually, that became my blog.
I am a learner with the desire and motivation to continually accomplish success in all places I have been working or have previously worked. A systems engineer specializing in Servers and Systems Solutions, Enterprise Backup Solutions, Data Centers, VoIP, and UCC. Senior Engineer of Technical Services at an IT Solutions and IT Enabled Services Provider Company from 2021 with a total experience of twelve years in IT, Telecommunication, Networking, Infrastructure Planning, Deployment and Troubleshooting, Web Design, and Web Development. Basically, an engineer, a geek, and a nerd.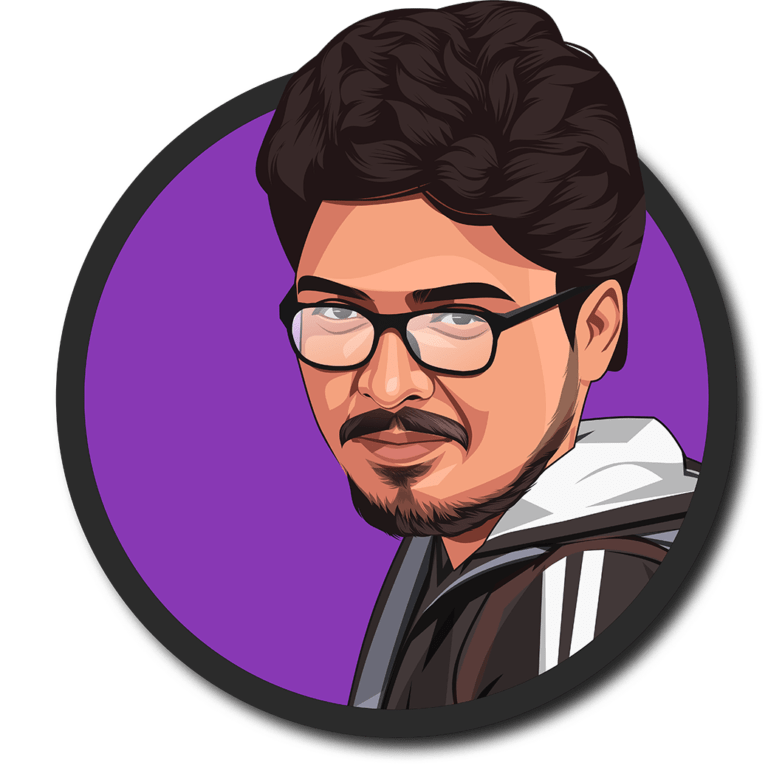 My core competencies include IT Skills, such as Enterprise Servers and Storage (Dell PowerEdge, Dell EMC, HPE ProLiant, Cisco UCS), Enterprise Backup (Veritas, Commvault, Veeam), Linux Server (RedHat, Ubuntu, CentOS), Windows Server, Hypervisor (VMWare ESXi, VirtualBox), Amazon Web Services (AWS), Google Compute Engine (GCE), 
My core competencies include IT Skills, such as Enterprise Servers and Storage (Dell PowerEdge, Dell EMC, HPE ProLiant, Cisco UCS), Enterprise Backup (Veritas, Commvault, Veeam), Linux Server (RedHat, Ubuntu, CentOS), Windows Server, Hypervisor (VMWare ESXi, VirtualBox), Amazon Web Services (AWS), Google Compute Engine (GCE), Google App Engine (GAE); Networking Skills, such as IP Addressing, Subnetting IP Networks, VLAN, Routing, Inter VLAN Routing; Telecommunication Skills, such as UCC, Private Brunch Exchange – PBX (Mitel, 3CX, Asterisk, and FreePBX); Web Design and Development Skills, such as HTML5, CSS3, JavaScript, Bootstrap, PHP, MySQL, WordPress, Joomla, OpenCart, Magento; Digital Marketing Skills, such as SEO, SMM, Meta Marketing, and Instagram Ads Marketing; Graphics Design Skills, such as Photoshop, Illustrator.
Google App Engine (GAE); Networking Skills, such as IP Addressing, Subnetting IP Networks, VLAN, Routing, Inter VLAN Routing; Telecommunication Skills, such as UCC, Private Brunch Exchange – PBX (Mitel, 3CX, Asterisk, and FreePBX); Web Design and Development Skills, such as HTML5, CSS3, JavaScript, Bootstrap, PHP, MySQL, WordPress, Joomla, OpenCart, Magento; Digital Marketing Skills, such as SEO, SMM, Meta Marketing, and Instagram Ads Marketing; Graphics Design Skills, such as Photoshop, Illustrator.
Voice Over Internet Protocol


Senior Engineer
(Technical Services)
Express Systems Limited
Since October 2021


Assistant Manager
(ICT)
Riverine Stitchers Ltd.
From January 2020 to October 2021


Assistant Manager
(IT, Telecommunication and Networking)
Communications Technology Limited
From January 2017 to December 2019


Assistant Engineer
(IT and Telecommunication)
Communications Technology Limited
From January 2026 to December 2016 Intern
(IT)
BCL Associates Ltd.
From May 2015 to November 2015
Praesent et auctor dui, vel egestas velit. Quisque commodo eleifend auctor. Nam blandit risus ut felis tristique, eu mattis urna viverra. Nulla varius mollis odio, at tempus justo. Vestibulum sit amet ullamcorper odio. Cras nec varius est. Pellentesque nec dui ultricies mauris cursus cursus quis vitae enim. Phasellus consectetur, Testimonial #1
Donec aliquam velit a urna dapibus, eu consectetur justo fringilla. Nam egestas, velit in interdum rhoncus, diam dui suscipit nunc, et malesuada metus ex sed ipsum. Integer id varius erat, vel convallis ligula. Duis mattis, diam sed euismod bibendum, augue arcu ultricies sapien, ut accumsan dolor lacus at magna. Testimonial #2
Cras venenatis dui id tortor laoreet laoreet. Nunc rutrum nisi aliquet justo varius, a volutpat mi tempus. Nullam eleifend ante nulla, viverra porta nibh cursus in. Phasellus mi felis, euismod non interdum id, consequat ac eros. Sed interdum sodales mi, vel placerat elit hendrerit a. Integer mauris sem, rhoncus sit amet interdum vitae, imperdiet et leo. Testimonial #3